Scenes from the Sinking of the Emden
The Emden was a powerful German battle cruiser. It was at sea when the war started and therefore was not contained by the British blockade of German ports. The Emden threatened to destroy vital British shipping lanes.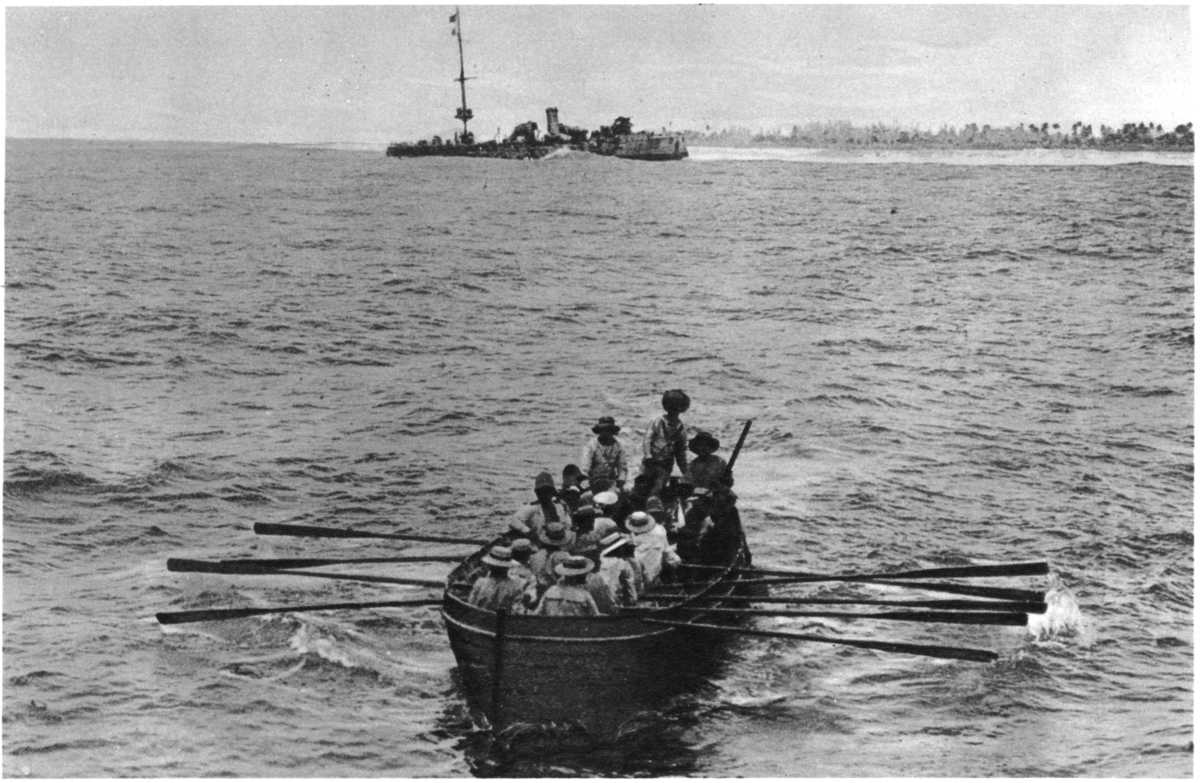 "DRIVEN ASHORE AND BURNT": THE "EMDEN" BEACHED ON NORTH KEELING ISLAND, AND A BOATLOAD OF PRISONERS COMING AWAY.
---

An officer of H.M.A.S. "Sydney," which destroyed the German cruiser "Emden" off the Cocos Islands on November 9, has given a vivid account of the event in a private letter recently published in the "Times." After describing the earlier part of the action, he writes: "By now her three funnels and her foremast had been shot away, and she was on fire aft. We turned again, and after giving her a salvo or two with the starboard guns, saw her run ashore on North Keeling Island. So at 11.20 a.m. we ceased firing, the action having lasted one hour forty minutes." Later, the writer of the letter was sent in a cutter to the "Emden" to arrange for the surrender and taking off the wounded. "From the number of men we rescued—i.e., 150," he continues, "we have been able to reckon their losses.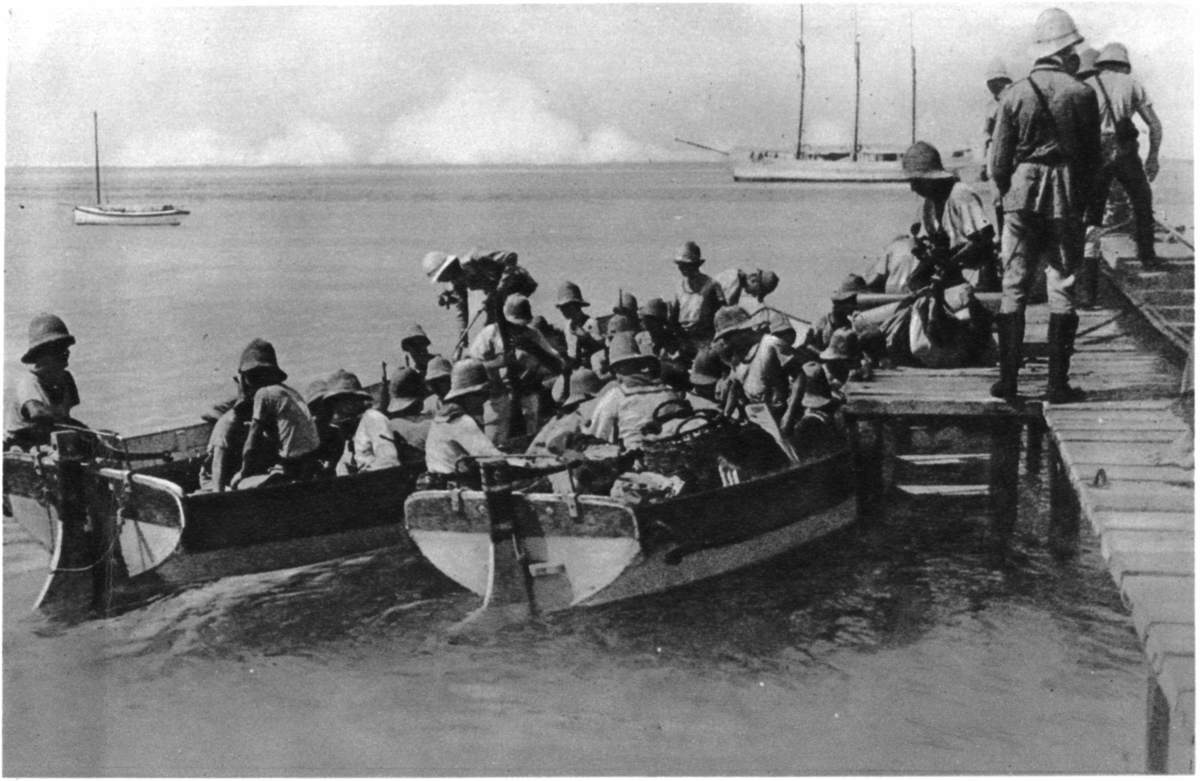 BEFORE THEY ESCAPED IN "A LEAKING SHIP": THE "EMDEN'S" LANDING-PARTY, WHO SAW THEIR SHIP DESTROYED (ON COCOS ISLANDS).
---

We know the number of men who landed at Cocos and got away.... They cannot have lost less than 180 men killed, with 20 men badly wounded, and about the same number slightly." As regards the fate of the German landing-party, he says: "Early in the morning we made for the cable-station, to find that the party landed by the Germans to destroy the station had seized a schooner and departed. The poor devils aren't likely to go far with a leaking ship and the leathers removed from all the pumps." It may be that the vessel seen on the right in the right-hand photograph is the one in which they escaped. They had broken up all the instruments at the Eastern Telegraph Cable Station, but those in charge of it had a duplicate set concealed.—[