WW1 Propaganda Cartoons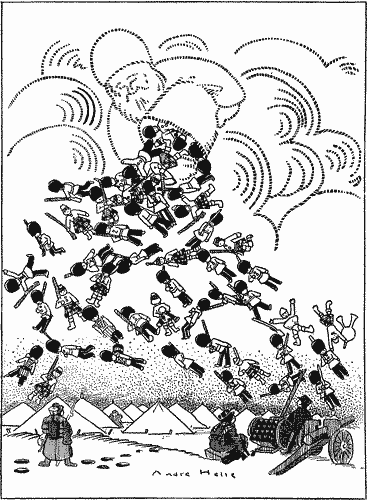 The New Year's Present That We Are Wishing For
---

This cartoon from La Vie Parisienne, Paris shows what the French are wishing for: A Million English Soldiers to Help Us Drive the Germans from France and Belgium.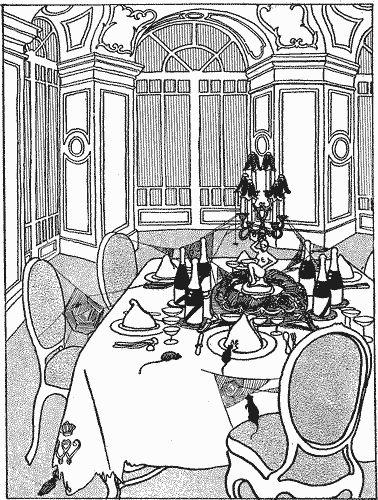 "Sire, Your Soup's Getting Cold" How about that famous dinner that the Kaiser ordered in one of the big Paris hotels! Isn't the bill of fare a trifle out of season by this time?
---

At the start of the war the Kaiser had supposedly ordered a New Year's dinner at a posh French hotel with the expectation that Paris would be in the hands of the Germans by year end. This cartoon mocks the German's over-confidence by pointing out that the Kaiser has not been able to come and enjoy his dinner.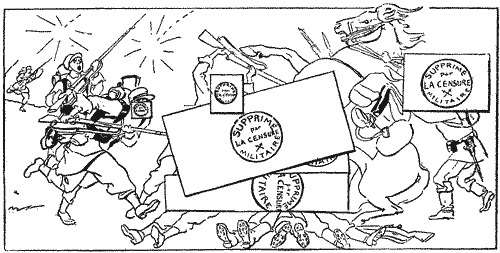 "Despite this reinforcement, it was hot work. Capt. —— of the —— Company of the —— Regiment especially distinguished himself, leading his men in an irresistible charge. We lost —— men, but the enemy left —— dead in the ruins of the village of ——."
---

This cartoon pokes fun at the French wartime censors which left very few letters and newspaper articles unblemished by deletions. Despite the blanks, the remaining text conveys news of a French victory.

War Propaganda From Various Countries: